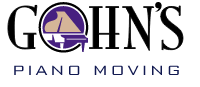 It's helpful to us for you to supply as much information as possible but's not a necessity. Just fill out what you can and we'll do the rest! We guarantee a 24 hour response or sooner!

Why do you need a professional piano mover?
Remember this, "The bitterness of poor quality service remains long after the pleasure of low price is forgotten."